A food waste separator makes it easy to dispose of leftovers and scraps of food. This machine is usually equipped with an auger that pushes the waste into the separator unit itself. Various shaped paddles and rods in the separator press the food waste through screens. The separated material drops out as a slurry, with plastic and metal pieces falling onto a conveyor belt that deposits them into a bin. Depending on the type of separator you choose, the process can take from five to eight minutes.
Unlike conventional disposal at landfills, a food waste separator will not harm the environment.
The food waste separator will remove the plastic and paper packaging, removing them from the solid waste. Its unique design helps separate recyclable materials, and also cleans the organic material from the removed packaging.
DODA BioSeparator™
The DODA BioSeparator is one of the most popular food waste separators available. It combines a screen and shredder. Screw augers shred food waste and packaging, and a vertically arranged hammermill cuts and shears materials. Process water is used to slurry the food waste, making it ideal for composting or batch high-solids AD. For additional information, see DODA's website.
Scott Separator™
Scott Equipment's food waste separators are manufactured in the USA and are designed to separate food waste from its packaging. The company's depackaging and separator range is exclusive to Scott in the United States and provides all models in the territory.
There are four models available, each one custom-fit for your business needs. The Scott Turbo Separators use US-made motors and drives, and minimal spare parts. The largest of these machines are capable of processing up to 20 tons of food waste per hour.
It has a capacity of over 300 cubic feet per hour and is compact and maintenance-free. Its compact design makes it easy to store and operate.
Twister™ Separation and Depackaging Equipment by Drycake™
Drycake Twister has a separation process line for every food waste MOW (municipal organic waste) and OFMSW (organic fraction of municipal solid waste) application.
The Twister is more than a depackager it is a complete process solution to guarantee pure plastic-free organics.
When combined with solutions such as the Seditank™ for grit and glass and microplastics processing and the Drycake Cleanpress™ for digestate cleaning twister features patented fibre tearing technology to accept and remove textiles and large bags.
Low Cleaning Requirement
Their customer in California hasn't had to clean his unit in over six months.
Twister is an Integrated Package
Twister is an integrated package designed for plug-and-play operation. It features patented fibre tearing technology to accept and remove textiles and large bags. Plus, the feeding of the Twister is as simple as using a front-loader-vehicle.
Their depackager can operate both wet or dry with discharge by conveyor or pump.
The Twister depack is like no other technology on the market because, unlike others, the separation takes place by the centrifugal force generated by the angled paddles which simultaneously induce an airflow.
See the short video at https://www.youtube.com/shorts/di5zFqHFSYI
Twister Combines a Turbo Airflow with Venturi in Air Reject Ejection
The high-speed air throws out bottles cans and films such as plastic bags almost whole and the venturi effect rotates, vibrates and shakes clean the rejects on the way. This action also dries the rejected output better than the competition's equipment.
This action of separating waste from the packaging and pushing the organics through the separation screens means that the resulting output is 99% cleaned organic mass. It comes out of the machine in a paste or liquid (soup) form, free from packaging and without the use of any shredding the microplastic content is negligible.
The Twister's all-stainless-steel design resists corrosion and provides a long useful lifetime.
From an operational viewpoint, the Twister is designed for ease of use by the operator. Wearing parts are tungsten carbide coated and the screens are field replaceable without any need for special lifting equipment.
The paddles and screen are also field-replaceable eliminating the need for a costly overhaul.
The Twister is a highly productive and economical machine for all sizes of applications with large machines able to process up to 30 tons per hour of organic waste.
Why Source Separated Organics are Best when Separating Plastics Etc for Recycling
Source separated organics are never completely pure, but they are significantly less contaminated than their non-source-separated organic waste materials from municipal waste sources.
This contamination must be removed to prevent it from contaminating the compost or wet anaerobic digester feedstocks. With human labour, these contaminants can be sorted out and according to the form of contract for acceptance, are often passed back to the food waste generators.
Mechanical separation also eliminates the possibility of cross-contamination between materials. A food waste separator that reduces or eliminates the requirement for manual human sorting reduces costs and is a win-win situation for both the waste producer and the receiving anaerobic digestion plant or composting facility!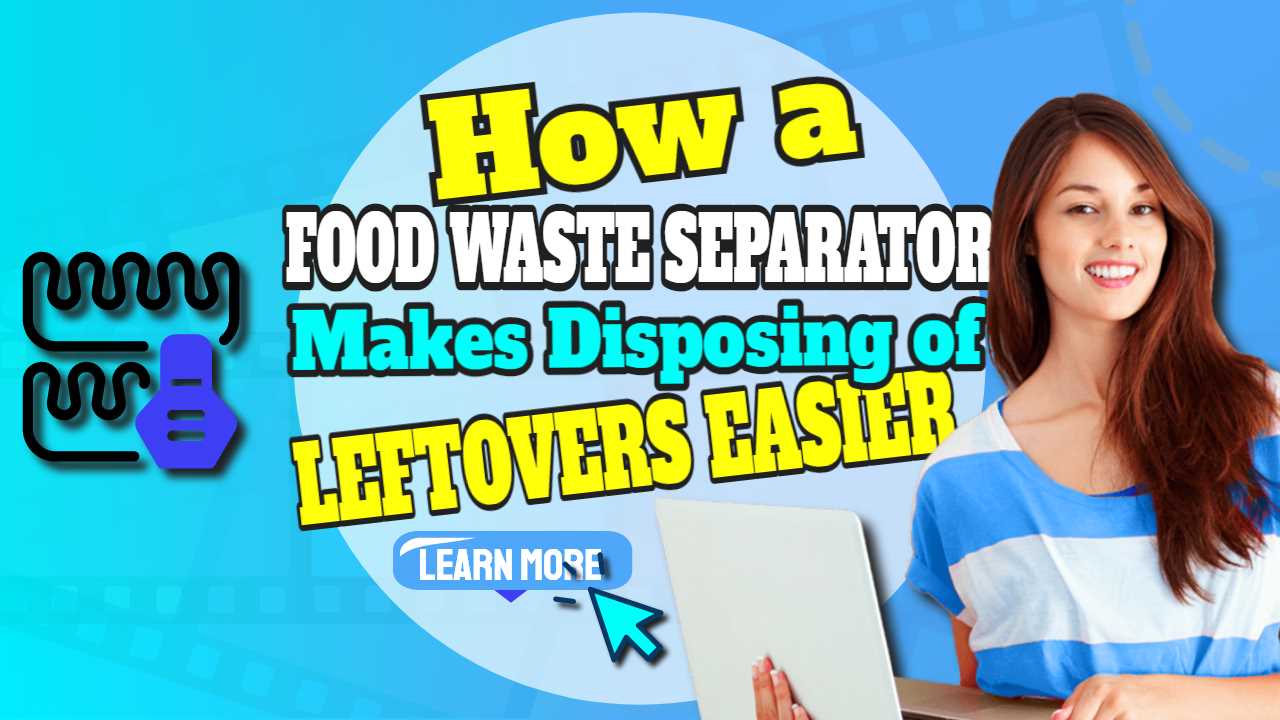 Pre-processing Before Organic Treatment
A food waste separator for pre-processing before organic treatment, in a biogas digester or a composting plant will cost between $250,000 and $1 million, which is a relatively affordable investment for a regional ERF or MRF.
One city's Board of Trustees recently voted to pursue a grant to cover the cost. The state Department of Environmental Quality offered a grant of up to $100,000 for pollution prevention projects. In that case, in order to qualify for a grant, the city had to match 50% of the total cost through in-kind labour.
But choosing the right depackaging and separation equipment means that the food waste separator can provide a substantial financial boost to any municipal government. It also makes it easier for the residents to dispose of their food waste without the level of damage to their environment from say discarding this waste in a landfill.
Food Waste Separators Can Reduce Landfill Tipping Costs
In addition to its benefits, food waste separators can reduce landfill costs. Food waste is a valuable resource because it has the potential to yield a high biogas yield. By reducing the waste volume to zero, the food waste separator will be a great investment. The process of separating organic and food waste will improve the environment while reducing your energy bills. This will save you money and improve your business's bottom line.
A food waste separator helps separate waste by separating plastics, packaging, and contaminant material. This makes it easier to compost food waste, and it reduces the weight of packaging, which usually goes to landfills. There are several precautions that you must take during the separation process, and a food waste separator can help you comply with these guidelines. Just make sure to follow the manufacturer's instructions on how to use the device properly.
Separators Convert Organic Waste into Feed Products and Reduce Disposal Cost
Once you have sorted your waste into categories, you need to separate them to reduce the cost of the disposal process. You can choose the food waste separator according to the waste hierarchy and its classification.
There are several categories of food waste, including the type of food, mass, energy content, and economic cost. This will allow you to be more targeted with your management practices. The next step is to choose a system that best suits your needs. You should also consider the type of waste and the amount of each.
The California Food Recycling Law is only beginning to take effect, but it is already encouraging residents to recycle their food waste. The city has also implemented a program that makes composting food waste mandatory for restaurants in the city.
In addition, the city's new air pollution rules also encourage people to ditch their diesel engines in favour of cleaner air. And it's never too late to start using a food waste separator, as long as you follow the manufacturer's guidelines.
For a full List of Food Waste and MOW Separator Manufacturers visit here.
---
---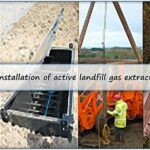 Welcome to this review for the ebook "An Introduction to Landfill Gas Extraction Systems". This ebook is a comprehensive guide for anyone involved in landfill gas extraction design, installation, operation, and maintenance, as well as landfill gas energy from waste (EfW) projects. About the Author The author, Steve Last, provides over 50 pages of essential […]